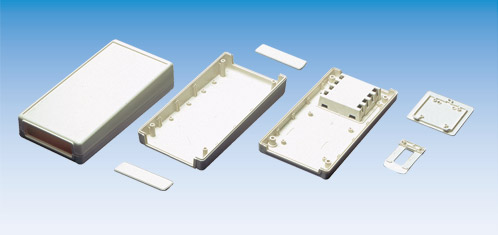 Material: Makrolon Bayer
Characteristic
Continuous use temperature, without stress

°C

115 - 125

Dimensional stability to heat according to Vicat VST/B/120

°C

145

UL extinguishing test for plastic materials

category

V-2

Breakage resistance s R

MPa

>65

Notes:

All the case can closing screws are made of stainless steel.
A set of gaskets can be supplied to make the KPAC0 - KPAC1 - KPAC1B cases hermetic.
On request, and for quantities, we can supply the case with a different colour and material.
Hand-fitting cases models:
---
Hand-fitting case model "KPAC0" closed without battery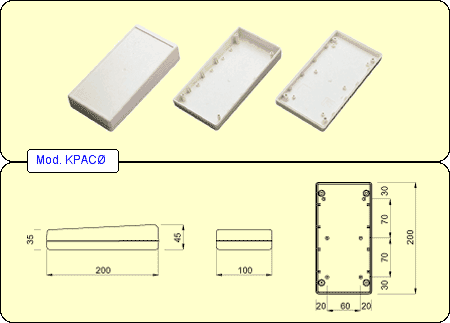 ---
Hand-fitting case model "KPAC1" closed with door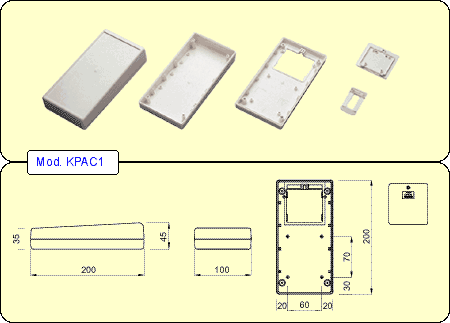 ---
Hand-fitting case model "KPAC1B" closed with battery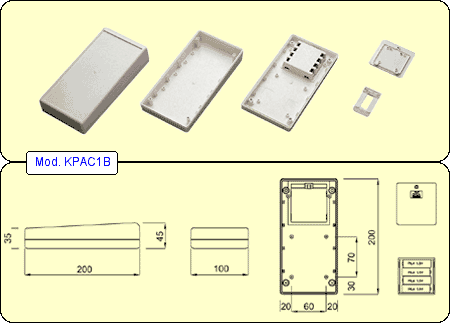 ---
Hand-fitting case model "KPAA0" open without battery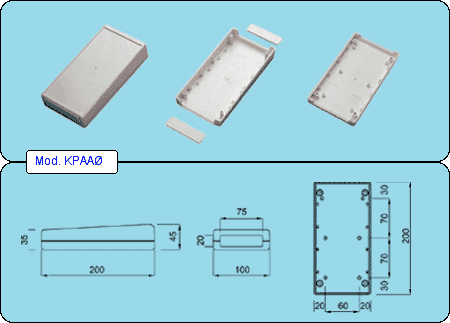 ---
Hand-fitting case model "KPAA1" open with door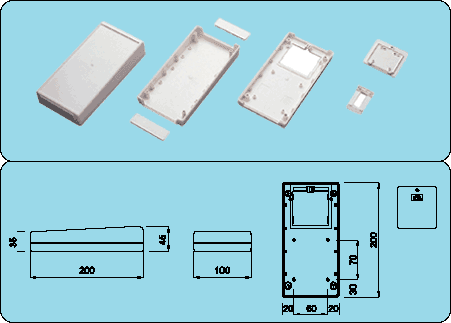 ---
Hand-fitting case model "KPAA1B" open with battery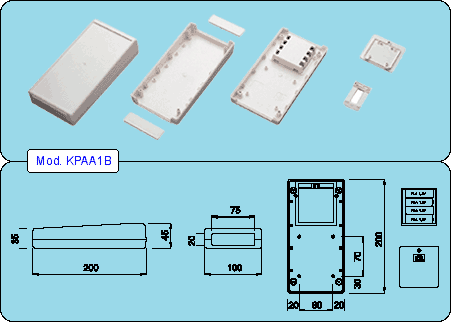 ---
Hand-fitting case model "KPBC0" open without battery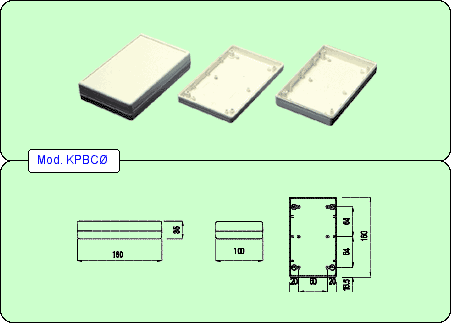 ---
PHand-fitting case model "KPBC1" open with door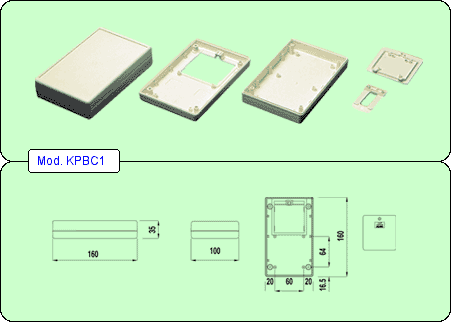 ---
Hand-fitting case model "KPBC1B" open with battery